Pavilion at Montage Mountain | Scranton, Pennsylvania
Now, this is going to absolutely rock your September! Breaking Benjamin, Papa Roach and Memphis May Fire at Pavilion at Montage Mountain on Saturday, September 18th 2021! Yeah! Buy your tickets now to one of the last rock concerts to be announced this summer! Breaking Benjamin released their brand-new acoustic album, Aurora, in January, Papa Roach released a new single, Swerve, could this mean a new album is on the way? And Memphis May Fire released the single, Blood & Water, in June with more coming soon! This gig is going to absolutely rock!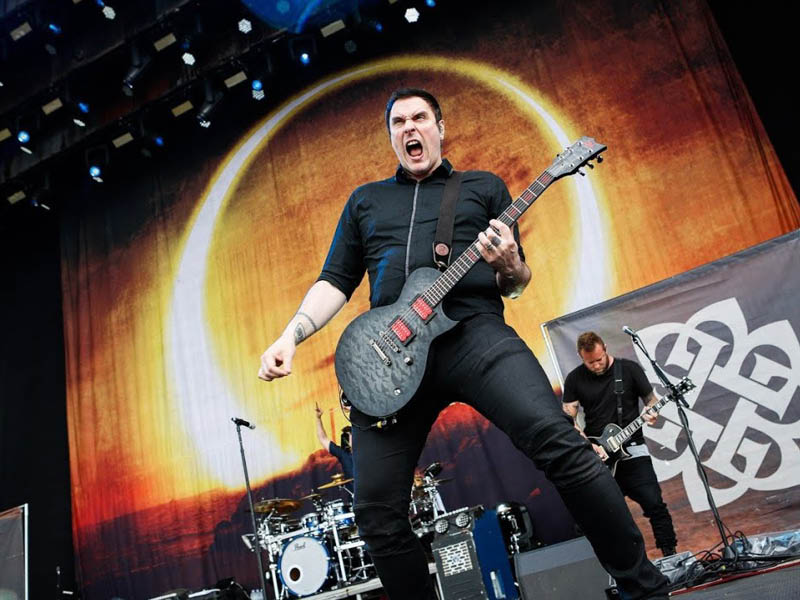 Post-grunge and alternative metal band, Breaking Benjamin are lead singer, songwriter and guitarist Benjamin Burnley, bassist and backing vocalist Aaron Bruch, guitarist and backing vocalist Keith Wallen, guitarist Jasen Rauch, and drummer Shaun Foist. Aurora, the brand-new album appeared at number 1 on both the Billboard Top Rock Album and Hard Rock Album Charts, it is an acoustic album and features reimagined versions of the group's biggest hits. The album includes guest appearances from Lacey Sturm, Michael Barnes of Red, Adam Gontier of Saint Asonia, and Spencer Chamberlain of Underoath.
90s Rock band, Papa Roach are, lead singer Jacoby Shaddix, guitarist Jerry Horton, bassist Tobin Esperance, and drummer Tony Palermo. Formed in 1993, the band have ten studio albums, and in August 2021, the band released a new single entitled Swerve, featuring Jason Aalon Butler of Fever 333 and rapper Sueco, all thing point to a new album coming soon.
Metal core band, Memphis May Fire are, lead guitarist Kellen McGregor, lead vocalist Matty Mullins, bassist Cory Elder, and drummer Jake Garland. Formed in 2006, they have released six studio albums and two EPs, in June 2021, the band released a new single titled "Blood & Water" confirming their return to their earlier, heavier sound that frontman Matty Mullins had planned in early 2020.