The Pavilion at Montage Mountain Seating Chart
The Pavilion at Montage Mountain boasts an impressive 18,000 seat capacity, including a lawn area at the rear of the pavilion. For those who want to enjoy concerts in the comfort of a seat, there are many options available. For a more open experience, the lawn area is a perfect place to sit back and relax, whilst enjoying the beautiful views of the surrounding areas.
Below is a handy seating chart that you can use to plan your seats before purchasing your tickets or find where you'll be seating if you already have your tickets. Ensure you get your tickets early for the best possible seats as seating is first come, first served!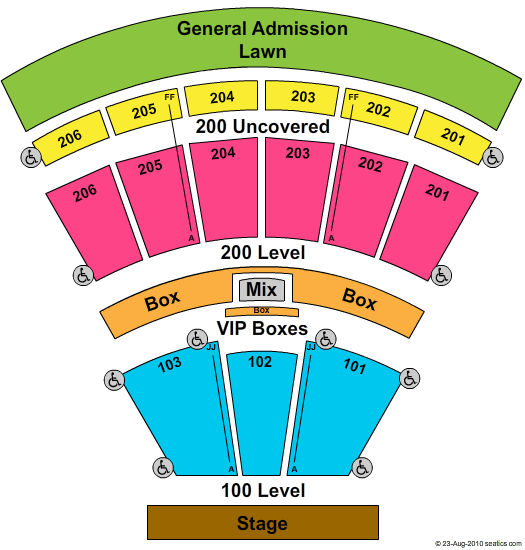 Accessible Seating
The pavilion offers a number of accessible seating areas. Accessible seating can be purchased online or via box office.