The Pavilion at Montage Mountain | Scranton, Pennsylvania
Rob Zombie, who had a very successful run with Alice Cooper, the "godfather of Shock Rock," last summer, is teaming up with him once more, and the two musicians promise to bring their respective signature styles of rock music to an entirely new level of fright and shock! Ministry, forefathers of the industrial music genre, and Filter, an eclectic alternative rock band, will round out the lineup. You should definitely get some tickets for the show that will be held at the Pavilion at Montage Mountain on September 8th, 2023, and come ready for a night full of terrifying fun.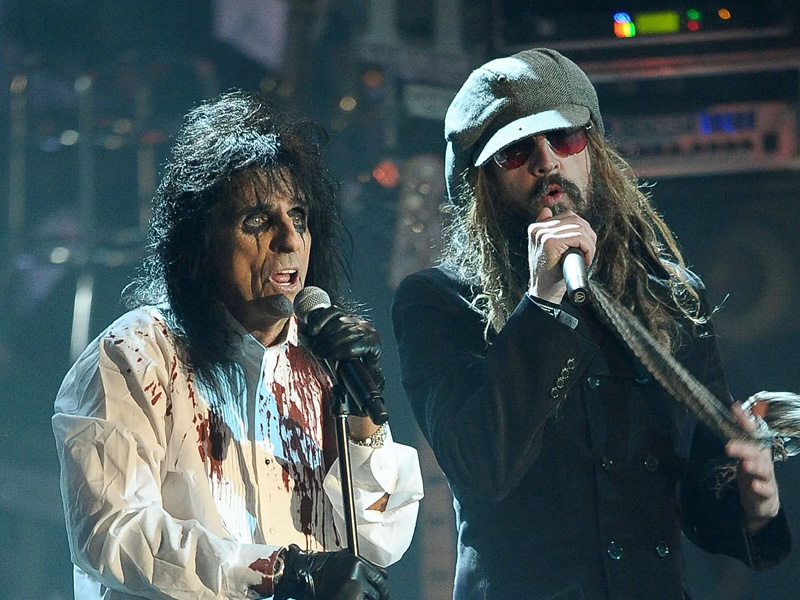 Rob Zombie, former frontman of 90s heavy metal band White Zombie, became famous after appearing in MTV's Beavis and Butthead. The cartoon duo liked White Zombie's 1992 album La Sexorcisto: Devil Music Vol. 1's "Welcome to Planet M.F." Beavis said, "White Zombie rules!" Sales quadrupled, and the album reached the Billboard Top 40. After White Zombie disbanded, Rob Zombie's solo career flourished as he added horror, sci-fi, and freakshow elements to his music and stage production, producing hits like "Living Dead Girl," "Dragula," and "Foxy, Foxy." Rob Zombie's seven solo studio albums, including The Lunar Injection Kool Aid Eclipse in 2021, have all debuted in the top ten on Billboard's 200 chart.
Alice Cooper pioneered a dramatic style of hard rock designed to horrify. Electric chairs, guillotines, fake blood, and boa constrictors were all part of the band's stage show, which combined elements from horror flicks, vaudeville, and garage rock. Alice Cooper delights in entertaining his devoted fan base with his unique brand of rock psychodrama. Lately, Cooper remains extremely productive and busy, touring the world annually, writing, recording, and releasing new albums like 2021's "Detroit Stories," which debuted at number 1 on the Billboard Album chart, and finishing up TWO new albums planned for 2023. He is also still doing his nightly "Nights With Alice Cooper" syndicated radio show.