The Pavilion at Montage Mountain Information
Starting out as just a temporary venue behind the Montage mountain ski lodge, the Pavilion at Montage Mountain was built further at the bottom of the mountain by Lackwanna County. Due to the popularity of the venue it was kept as a permanent place to host some of the biggest music and entertainment in Pennsylvania
Not only is the venue great for live music, but the surrounding areas have lots to offer, whether you are down for a weekend of skiing or want to traverse the surrounding mountains, there is loads to do! Many patrons have said they left the area with an unforgettable experience under their belt.
Below is a map of various eating establishment in the surrounding area. There are loads of places to eat during your stay, with accommodation options dotted around Scranton.
The venue has some of the most up to date sound systems in the world to ensure maximum viewing pleasure. There are also various facilities to suit your needs, including food and drinks stands made available for your convenience.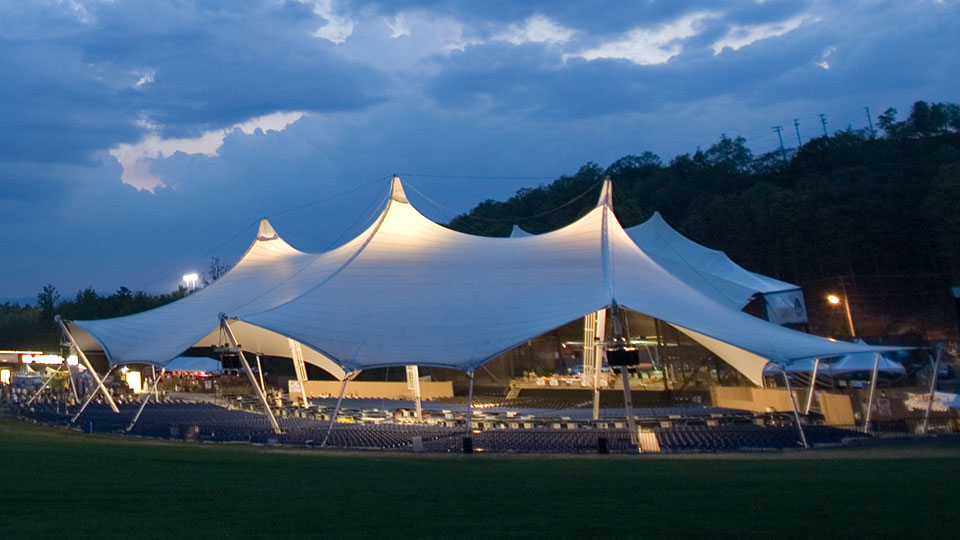 For more information on the venue head over to the Pavilion at Montage Mountain Rules page
Parking
Those who confirm exclusive Box Seats or Season Seats at the venue enjoy both premium parking access and VIP entrance and exit. General parking on the venue grounds is included in the price of admission, UNLESS STATED OTHERWISE. For most shows the parking lots in the grounds open at 3 p.m, however they may open up earlier for certain festival-type events. In the event that you can't secure a parking space on the venue grounds, there are additional spots in the surrounding areas that are worth considering.