The Pavilion at Montage Mountain | Scranton, Pennsylvania
Two of the biggest bands of the mid-noughties, Weezer and Panic! At The Disco, have joined forces and are bringing their misfit-friendly pop-rock on tour to over 40 US cities this summer! The mammoth stint comes in support of their two new albums, although no doubt fans can expect to hear those hits too! Head to Pavilion at Montage Mountain on Sunday 26th June for the hottest night of the summer!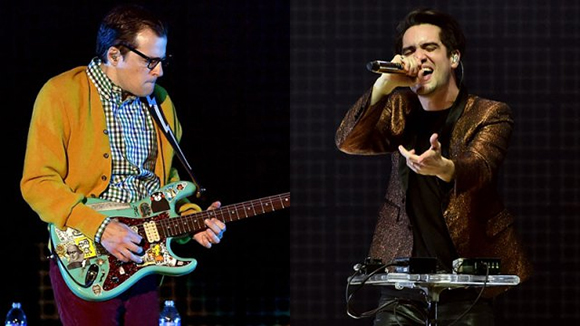 Nerd-rock superstars Weezer, famed for their anthems "Buddy Holly", "Undone – The Sweater Song", "Hash Pipe", Island In The Sun" and "Beverly Hills", started their musical career in 1992 in Los Angeles. Since forming, the band has been through three changes of line-up and they have released nine studio albums, with their tenth (also self-titled, and known as The White Album) slated for release in 2016. Their eponymous debut album, commonly known as The Blue Album, was released in 1994, the year after they signed to Geffen Records, and is now triple-platinum certified. Weezer has sold 9.2 million albums in the US and over 17 million worldwide.