The Pavilion at Montage Mountain | Scranton, Pennsylvania
The unholy union has been remade! The Trinity Of Terror Tour part 2 with Ice Nine Kills, Black Veil Brides and Motionless In White comes to Pavilion at Montage Mountain on Friday, September 9th 2022, now also with a fourth union, Crown The Empire! Motionless In White, Black Veil Brides, Ice Nine Kills, and Crown The Empire will team up once again this fall for the second leg of their Trinity Of Terror tour. All three headlining bands will alternate closing sets each night, so you are guaranteed an awesome end to an explosive night of Horror filled rock songs. Grab your tickets, put on your ski-masks, but maybe leave the machete's at home!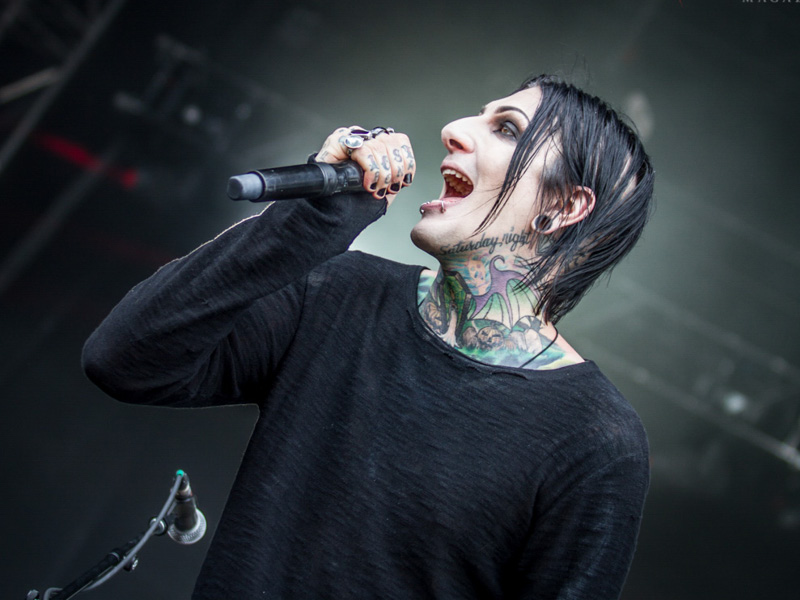 Motionless In White is lead singer Chris "Motionless" Cerulli, lead guitarist Ryan Sitkowski, rhythm guitarist Ricky "Horror" Olson, drummer Vinny Mauro, and bassist Justin Morrow. To date they have amassed over half-a-billion cumulative streams and views, with four consecutive Top 5 debuts on the Billboard Top Hard Rock Albums chart and Top Rock Albums chart from their albums, Reincarnate, Graveyard Shift, Disguise, and their latest effort, Scoring The End Of the World. The latter debuting at number 12 on the Billboard 200 and features the singles "Cyberhex," which trended Top 10 on YouTube, and the follow-up "Masterpiece" which lit up streaming platforms and continues to impact Active Rock Radio.
Ice Nine Kills is co-lead singers and guitarists Spencer Charnas and Ricky Armellino, singer and bassist Joe Occhiuti, singer and lead guitarist Dan Sugarman, and drummer Patrick Galante. Their phenomenally successful album, 'The Silver Scream 2: Welcome To Horrorwood' scored Ice Nine Kills their first Top 20 position on the Billboard Top 200, topped the Digital and Current Hard Music charts, hit Top 5 on the Current Rock, Independent, Current Albums, and Album Sales charts and has clocked up 62 million cross-platform streams to date and 6.6 million YouTube views for singles "Hip To Be Scared", "Assault & Batteries", "Rainy Day" "Funeral Derangements" and, most recently, "Take Your Pick".
Black Veil Brides is lead vocalist Andy Biersack, rhythm guitarist and violinist Jinxx, lead guitarist Jake Pitts, drummer Christian "CC" Coma and bassist Lonny Eagleton. Their latest and ambitious sixth album, The Phantom Tomorrow, is pushing the music of the band forward without sacrificing their beloved signature sound, sadly it only scored a 176 on the Billboard 200 but over in the UK raced up the Rock and Metal chart to number 6!