The Pavilion at Montage Mountain | Scranton, Pennsylvania
The Peach Music Festival is live at Montage Mountain on Thursday, 29th June 2023! It's a 4-day long music festival, so click GET TICKETS to save yourself a spot on their FIRST DAY headlined by no other than American band GOOSE with TWO SETS waiting for you.
Other artists who will be performing are Twiddle, Thumpasaurus, and Friends of the Brothers. Get ready to have some fun and get wet because the event features a WATERPARK! Yup, you heard that right. The Montage Mountain Waterpark is located inside the festival grounds, complete with a lazy river, slides & more! The trippy venue and crazy acoustics will certainly give you the night of your lives.
The Peach Music Festival is a highly anticipated annual event started by the Allman Brothers Band and Live Nation Entertainment.Secure your passes for 29th June and be one of the first people to get access to this wild event!
The event is getting closer, so buy your tickets now before they sell out!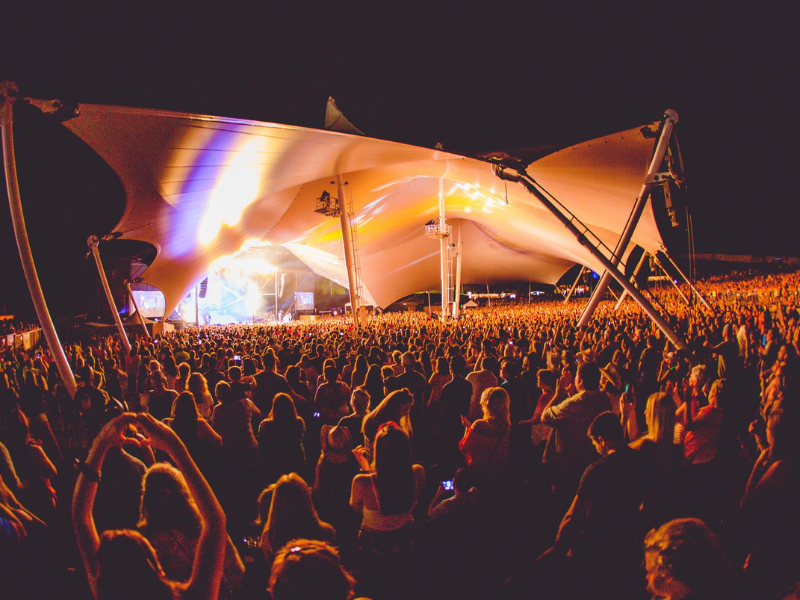 The Peach Music Festival is now in its 11th year! It started in 2012 as the first-ever Allman Brothers Band-inspired festival in the Northeast and has now evolved into the most highly anticipated summer festivals every year. The Peach Music Festival is loved by music enthusiasts from all over the nation, spreading peace, love, unity, and respect.
This year, the first day of the event will feature GOOSE, and they will be performing two astonishing sets. So be ready to jam to your favorites, including "ARCADIA," "BLACK GLOVES," and many more! Twiddle, Thumpasaurus, and Friends of the Brothers will be there on the first day, too, so we're sure this will be a crazy day!
This music festival brings fans from all over the nation to connect. For all fans of rock and alternative, this is your chance to enjoy performances from your favorite genre. The set times have been released and are as follows:
5 PM to 6 PM – FRIENDS OF BROTHERS
6:30 PM to 7:30 PM – THUMPASAURUS
8 PM to 9:15 PM – TWIDDLE
10PM to 1 AM – GOOSE
Goose will perform a whopping double set for three hours in total and it'll be an absolute banger. Everyone is hyped for this!
The Peach Music Festival wants fans to have a seamless experience during the event, and so they have ensured some things. Firstly, the venue allows for re-entry, so fans may come in and out as they please. There are also multiple ATMs at the site, and vendors inside the venue will accept cash, credit, and debit. Last, there will be parking available on site.
Pack your backs and head on for a drive to Montage Mountain in Pennsylvania for this fun-filled event! All guests are free to use the venue's waterpark, so don't forget to bring extra clothes and put on waterproof makeup. June 29, the first day of the show, will be full of surprises!
Click on "GET TICKETS" now to secure your spot in this highly anticipated music festival! Be quick because they are almost sold out!