The Pavilion At Montage Mountain | Scranton, Pennsylvania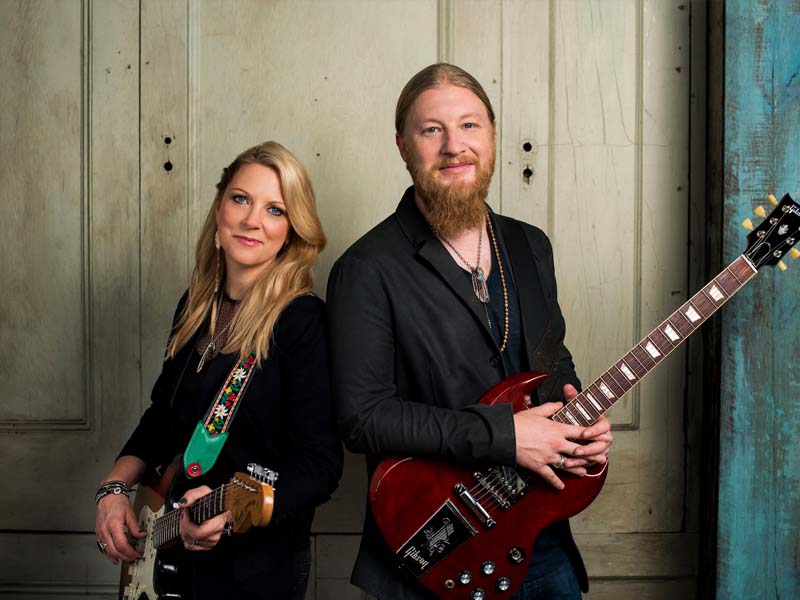 If you're looking for a perfect requisite for your Fourth of July holiday festivities, check out the Peach Music Festival coming to Scranton, Pennsylvania! The four-day live music fest is set to showcase countless performers from Thursday, 29th June, to Sunday, 2nd July 2023! Each date will feature a mega live act! Thursday will feature Goose, who will be performing two sets! Meanwhile, eclectic rock band Ween, led by the illustrious Ween brothers, will take over Friday along with performers Umphrey's McGee and Ripe. Indie rock outfit My Morning Jacket is set to conquer Saturday. And lastly, the legendary touring machine and Grammy Award-winning band Tedeschi Trucks Band will close The Peach Music Festival on Sunday with a bang! All this will take place at the Pavilion at Montage Mountain! So if you're keen on experiencing this incredible music festival, then hurry and score your tickets now!
The Peach Music Festival is now in its 11th year, delivering some of the most incredible live bands to tour North America! The festival, launched in 2012 by the legendary jam band Allman Brothers Band, together with concert promoter Live Nation has grown into one of the most highly-anticipated annual festivals in North America. Since 2012, Peach has been held every year with the exception of 2020 due to the COVID-19 pandemic. In 2021, the festival made its phenomenal return, and fans are once again eager to have the massive live music experience at Scranton. Historically, the Peach Music Festival has brought some of the biggest names in rock, funk, progressive, R&B, and more. The festival also often brings in celebrated jam bands (since the Allman Brothers Band was a jam band, after all). Besides big names, the festival also provides opportunities for up-and-coming bands to perform onstage and showcase their brand of music to the fans.
On Sunday, the show will be headlined by the legendary band Tedeschi Trucks Band. This massive group comprises 12 members, including band leaders Susan Tedeschi and Derek Trucks. The band from Jacksonville, Florida, has become one of North America's most highly regarded live acts. Tedeschi Trucks Band is also renowned for their incredible blues rock staples, "Midnight in Harlem," "Part of Me," "Soul Sweet Song," and "Anyhow." The band has won numerous awards, including nine Blues Rock Music Awards and a Grammy Award.
Aside from Tedeschi Trucks Band, Sunday's line-up includes the iconic reggae solo artist Ziggy Marley, the highly-acclaimed Grateful Dead tribute band Joe Russo's Almost Dead, and funk powerhouse Lettuce. The esteemed singer-songwriter and guitarist Duane Betts from the Allman Betts Band and son of Allman Brothers Founder Dickey Betts will perform his solo show on this night's spectacle. The show will
Also feature blues rock guitarist Christone "Kingfish" Ingram, Ghost Light, and the 15-year-old guitar prodigy Taz Plays Hendrix. Other performers include Mihali, Jupiter & Okwess, J.D. Simo, Quinn Sullivan, Parrotfish, Hans Williams, Kendall Street Company, and Roast John.
You can catch all these fantastic performers only on Sunday, 2nd July 2023, at the Peach Music Festival! Tickets are now available!