The Pavilion at Montage Mountain | Scranton, Pennsylvania
You can end the month of June with a bang by checking out this incredible line-up at the Peach Music Festival! Friday's show on 30th June 2023 serves a power-packed list comprising all the superstars in live music! First and foremost, this highly-anticipated event will be headlined by the Pennsylvanian-born quintet Ween! Friday's stage will also be graced by several iconic powerhouses like jam band Umphrey's McGee, funk outfit Ripe, as well as Dogs in a Pile, Trouble No More, Taper's Choice, and TAUk featuring Kanina Moore! Moreover, the show will also feature alternative/indie band Mo Lowda & The Humble, The Broadband, R&B singer-songwriter Son Litte, Yam Yam, and many more! If you're staying for late-night sessions, LP Giobbi and Daniel Donato's Cosmic Peach will entertain you for the rest of the evening! The Peach Music Festival is a four-day spectacle featuring countless performers at the Pavilion at Montage Mountain! If you're keen on scoring tickets for the Friday show, you should click on the Get Tickets link now!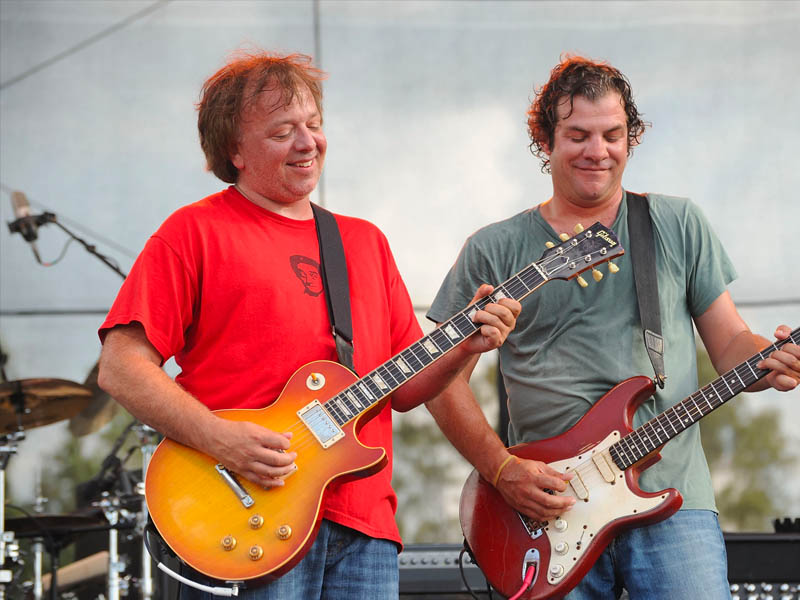 Now in its 11th year, The Peach Music Festival will deliver an epic four-day fest at the iconic Montage Mountain. The venue is one of Scranton, Pennsylvania's most popular holiday destinations that feature a ski resort and a fun water park. Every year, fans from all over the world gather together in Scranton to celebrate music performed by some of America's most notable live performers. Over the years, the Peach Music Festival has consistently delivered their shows at the Pavilion at Montage Mountain, which has almost turned it into an annual American tradition. Many festival-goers attend this event as a prerequisite to their Fourth of July festivities – turning it into a week-long extravaganza.
This year's line-up comprises big names in live music. The Thursday, 29th June show will feature Connecticut-born jam band Goose as the headliner. The psychedelic and progressive fusionists will serve two sets, creating an iconic opening to Scranton's biggest festival. The line-up is much more extensive on Friday and will feature over 20 bands. The experimental powerhouse Ween, led by brothers Gene and Dean Ween, will demonstrate their eclectic tendencies. Over the years, the band has dabbled into various genres, such as soul, country, heavy metal, R&B, funk, and many more. They started as a self-releasing outfit, even having cassette versions of their earlier releases. With time, consistency, and exemplary musicianship, the band has slowly gained momentum, breaking out in Australia first before achieving commercial success in the U.S. By 1994, Ween has broken into the Billboard charts with their fourth studio album, Chocolate, and Cheese. In 1997, they charted on the Billboard 200 for the first time with their sixth album, The Mollusk.
Saturday and Sunday, the 1st and 2nd of July, will also feature several more legends in the live music circuit. Kentucky rock icon My Morning Jacket will take over Saturday, while the legendary monster of a band, Tedeschi Trucks Band, will close the festival on Sunday. Indeed, the Peach Music Festival presents music fans with a great line-up this year, and it would be a shame if you miss this incredible event!
Aside from music, attendees can enjoy a fun-filled weekend at the camping grounds, bask in the arts and activities presented by the organizers and vendors, and enjoy a gastronomical experience with the countless concessionaires. Ticket buyers will also have access to the ski resort and water park, although additional fees may apply.
If you're keen on having a pre-holiday fest for your Fourth of July festivities, you should come and check out the Peach Music Festival!