The Pavilion at Montage Mountain | Scranton, Pennsylvania
Are you ready for one of the most fun-packed camping weekends of the best music, arts and crafts and entertainment for all the family?? The Susquehanna music festival will take place at the Pavilion at Montage Mountain on Saturday 20th May 2017!!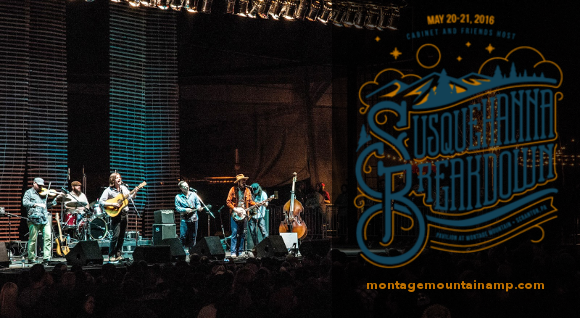 Previously known as The Old Farmers Ball, The Susquehanna Breakdown Music Festival is held every year at the Toyota Pavilion, Montage Mountain. The festival is centered around the arts, featuring down-to-earth genres such as folk, roots, Americana, and bluegrass. Started in 2013 by Cabinet, the festival's yearly host, together with Live Nation Entertainment, the festival's aim is to expand beyond music, extending the invitation to the festivities to craftsfolk, artists and farmers to set up, showcase and sell their products during the festival, as well as provide a range of family friendly activities. The unity brought by the festival was enhanced by sponsors from The Weekender and The Backyard Alehouse, a local pub.
The 2017 Lineup includes multiple performances from hosts Cabinet, who will also be teaming up with Keller Williams, as well as a whole host of acts including Greensky Bluegrass, The Wood Brothers, Turkuaz, Tom Hamilton's Breakdown Allstars, Billy Strings, Kitchen Dwellers, Driftwooed, And The Moneynotes, Organ Freeman, Serene Green, Graham & Mazer Duo, and The Dishonest Fiddlers.
Cabinet's buzzing live performances are the highlight for many of the Susquehanna festival. Their sense of humour and incredible skill are displayed by all the band members, who sometimes do solo performances. Close up, intimate events will take place at the "Breakdown," stage by the entrance, while the bigger, more full-on events will be by the main "Susquehanna" stage.
Get your tickets today for the best weekend of the summer!!!