The Pavilion at Montage Mountain | Scranton, Pennsylvania
Calling all heavy metal fans – are you ready to welcome back some of the biggest giants in the genre!? That's right, 2019 is the year that Slipknot re-emerge, with a hot new album and an accompanying tour that features none other than Volbeat, Gojira, and Behemoth!! This scorcher of a lineup has been dubbed the Knotfest Roadshow, and its on its way to the Pavilion at Montage Mountain on Saturday 24th August 2019!!! Metalheads are going to scramble for these tickets, so get in there early and grab yours before they vanish!!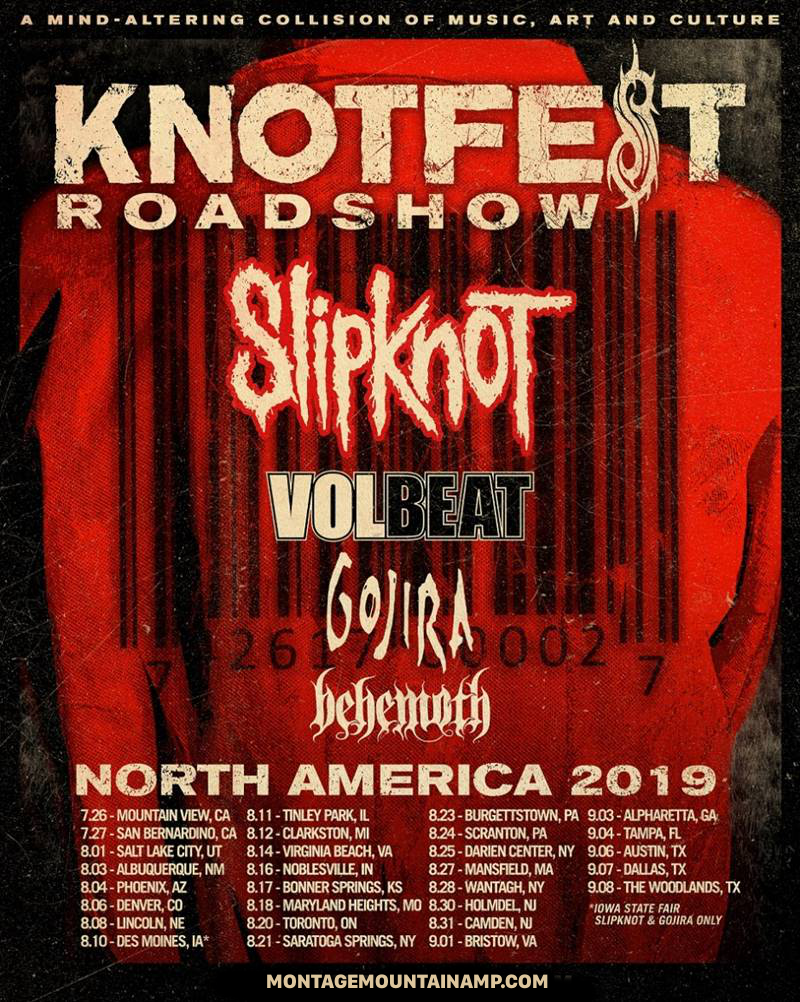 Slipknot's return to the road comes after a one-year break, during which time vocalist Corey Taylor has been devoting his time to Stone Sour and other side projects. "Obviously I've been doing my thing, but the band just got together and started writing some of the most incredible music that I've ever heard," the singer said in an interview, enthusing about the work of his fellow band mates. "It was so good and so inspiring to me, that I just sat right down and wrote basically everything that I was feeling."
And the result was "All Out Life," a song that showcases the darker, more aggressive direction that the band has taken with the new album – and this single is just the tip of the iceberg. Are you ready to experience the heaviest Slipknot yet, LIVE in concert with Gojira, Behemoth, and Volbeat?? If the answer is yes, then get on that "Buy Tickets," button – it won't be long before there aren't any left!!