The Pavilion at Montage Mountain | Scranton, Pennsylvania
On the 16th of September, 2023, a cataclysmic rock event dawns upon us – Scranton Apocalypse at Pavilion at Montage Mountain. A night full of intense energy that you'll rave about for weeks after!
Brace for impact as Motionless In White, Parkway Drive, Knocked Loose, and The Amity Affliction detonate a sonic boom of adrenaline, unleashing raw, untamed energy on the audience. Metal fans and rock enthusiasts, rise!
Leading the charge is Motionless In White and Parkway Drive two acts that showcase metalcore's powerful essence. Knocked Loose and The Amity Affliction join them with their special blends of hardcore punk and post-hardcore's ready to light up the stage. Expect a night of headbanging and energetic moshing.
Saturday 16th September 2023 is the day the Scranton Apocalypse arrives at Pavilion at Montage Mountain. Buy your tickets before you're left out of an epic event. Immerse yourself in a whirlwind of catchy tunes and unrelenting energy. The Scranton Apocalypse awaits!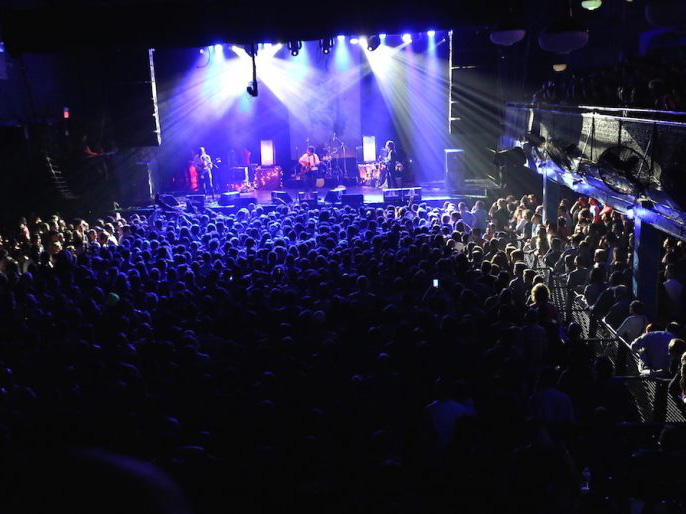 Brace yourself for Scranton Apocalypse, an awe-inspiring event featuring four exceptional bands: Motionless In White, Parkway Drive, Knocked Loose, and The Amity Affliction. These incredible talents will join forces, creating an intensely electrifying, high-energy show that you won't forget anytime soon.
Hailing from Scranton, PA, Motionless In White has been captivating audiences with their unique fusion of metalcore and industrial rock since 2005. Their powerful lyrics and eerie visuals have garnered a devoted fanbase. Albums like 2017's Graveyard Shift showcase their undeniable success. With an intense stage presence and unforgettable live performances, they are an absolute must-see for anyone who loves heavy music.
Emerging from Australia, Parkway Drive has been a driving force in the metalcore scene since 2003. Their intense live shows, combined with hard-hitting tracks, have led to six impressive albums, including the critically acclaimed 2018 release, Reverence. The perfect blend of guttural vocals and melodic riffs, alongside thought-provoking lyrics, has secured their place in the hearts of metal fans around the globe.
Originating from Kentucky in 2013, Knocked Loose has shaken up the hardcore punk scene with brutal breakdowns and ferocious energy. Their relentless touring and unwavering dedication to their craft have resulted in two highly praised albums: Laugh Tracks (2016) and A Different Shade of Blue (2019). With an aggressive sound and intense live shows, Knocked Loose is guaranteed to bring an extra dose of energy to the Scranton Apocalypse event.
Another exceptional Australian export, The Amity Affliction, has been delivering emotional post-hardcore anthems since 2003. With six albums under their belt, they've earned multiple Gold and Platinum certifications in Australia and a dedicated international fanbase. Their deeply personal, introspective lyrics create a unique bond with listeners that few bands can match.
On Saturday, 16th September 2023, these four heavy music titans will take the stage at Pavilion at Montage Mountain. The night promises raw emotion, high-octane energy, and unforgettable performances. Each band will bring their distinct style to the table, making Scranton Apocalypse an unmissable event for heavy music fans.
Don't miss out on this extraordinary night. Secure your tickets now and experience the magic of Scranton Apocalypse firsthand. With an unparalleled lineup and a night filled with remarkable music and awe-inspiring performances, Scranton Apocalypse will undoubtedly be an experience that you will cherish forever.