The Pavilion At Montage Mountain | Scranton, Pennsylvania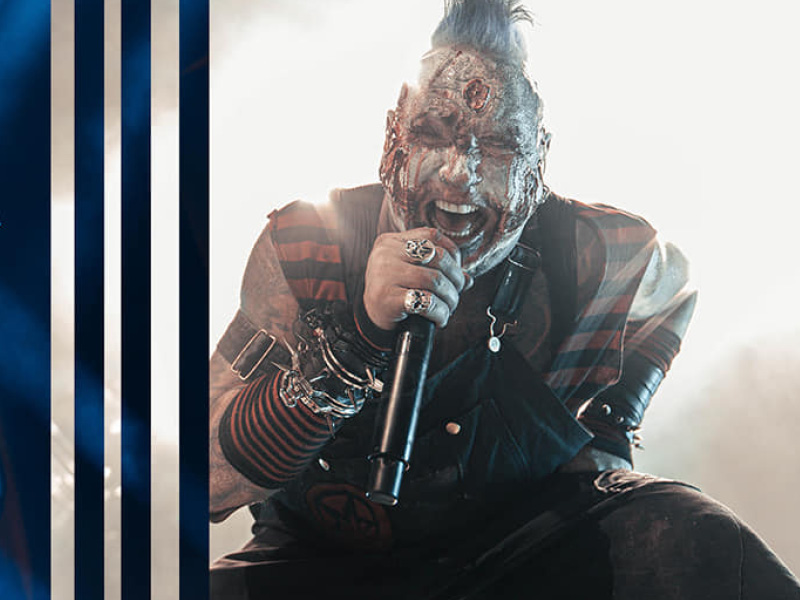 After reuniting back in 2021, progressive Nu Metal heroes, Mudvayne are finally back with their first solo headlining tour in 14 years! So, stop whatever you were doin, call up your pharmacy and order some fresh meds, you will be needing a whole lot, like I dunno, a couple of ounces at least, for The Psychotherapy Sessions at the Pavilion at Montage Mountain on Wednesday 26th July 2023. It will be a huge Rock – Metal mash up with ear bleeding loud performances with support from fellow nu-metal heads Coal Chamber, whom are back on the road for the first time in 8 years, as well as horror-metal icons GWAR, Nonpoint, and Butcher Babies. Plus, of course, a headline set by Mudvayne. Grab your tickets right now, yup even before you pick up the meds, tickets are harder to get!
Get ready for; "An Event. On the Horizon. Over 25 years in the making. Brave travelers… You, and the alien seed – MuDvAyNe. A journey begun. Reaching Zenith. Now for the Eschatology," said Matt McDonough, drummer for the heavy metal band, Mudvayne.
Mudvayne are an atypical Heavy Metal band noted for its musical sonic experimentation, complexity, combining complex meters and polyrhythms, and incorporating elements of death metal, jazz, jazz fusion, progressive rock, speed metal, thrash metal and world music. The members cite their influences as Black Sabbath, Carcass, Deicide, Emerson, Emperor, Genesis, King Crimson, Lake & Palmer, Miles Davis, Pantera, Rush and Tool. The band have also stated an admiration of Stanley Kubrick's film, 2001: A Space Odyssey, which the band found hugely influential during the recording of their debut studio album, L.D. 50.
During an interview in 2009, the band's drummer, Matthew McDonough, said he regretted describing the band's style as "math rock," stating. "I honestly don't know what 'math metal' is. I made a joke early on in Mudvayne's career that we used an abacus in writing. It seems I should be careful making jokes in interviews. I don't really see Mudvayne as an innovator in anything." The band have continuously defied critics and journalists in defining the style, having been categorized at different times as alternative metal, nu metal, experimental metal, extreme metal, hard rock, heavy metal, math metal, groove metal, neo-progressive metal, neo-progressive rock, progressive rock, and progressive metal. Eli Enis of Revolver magazine wrote that the band "wriggled between nu-metal, alt-metal, prog and hard rock in a way that remains completely unrivaled to this day. No one else has or ever will sound quite like them."
Originating in Peoria, Illinois in 1996, Mudvayne consists of lead singer Chad Gray, guitarist Greg Tribbett, bassist Ryan Martinie, and drummer Matthew McDonough, as well as touring guitarist Marcus Rafferty. The band have has sold well over six million records worldwide, finding success with the MTV2 Award-winning single "Dig" from their debut album, L.D. 50, from 2000. After releasing four more albums and receiving a Grammy Nomination for their performance of "Determined" the first single from their 2005 album Lost and Found, the band toured relentlessly for nearly a decade, before going on indefinite hiatus in 2010.