The Pavilion At Montage Mountain | Scranton, Pennsylvania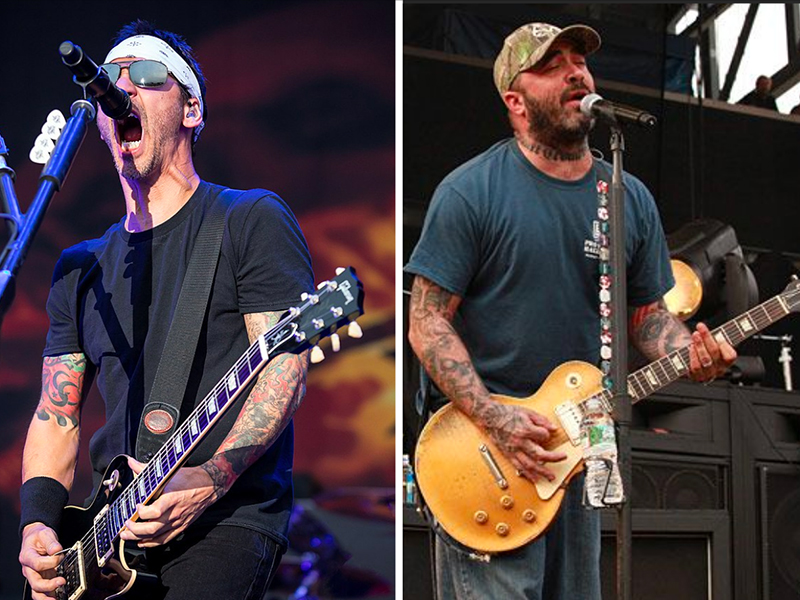 The rock heavyweights Godsmack will turn The Pavilion at the Montage Mountain into a haven of heavy metal greatness filled with heavy guitar riffs, rhythmic prowess, and the distinctive vocals of Sully Erna that will set your Soul on Fire. You know we are only alluding to their new hit song, Soul on Fire, right? Well, you are in for a treat as you will witness them perform this song and many of their latest tunes at their stop at Scranton, Pennsylvania, this Wednesday, August 2. Adding to the thrill of the concert is the participation of another rock heavyweight, Staind. The Aaron Lewis-led band will perform back-to-back with Godsmack in an evening that will bring all rock lovers of the 90s and 2000s to their feet. Prepare for a concert experience that will make you feel the hype of rock metal and the nostalgia brought along with it. Reserve your tickets today by hitting the "Get Tickets" link.
Godsmack is a four-man Grammy-nominated rock band with a late 90s post-grunge and nu-metal sound. Formed in 1995, the band is heavily influenced by critically acclaimed musicians such as Aerosmith, Led Zeppelin, and Alice in Chains. Lead singer, songwriter, and instrumentalist Sully Erna formed the band after a music career with the rock band Strip Mind. Godsmack used to be called The Scam and had the original members of Erna and Merill with two other musicians.
In 1998, Godsmack cemented its name in the metal rock scene as their debut album "Godsmack" became an international success. The album hit it quickly at a whopping number 22 on the Billboard Hot 200 and was certified gold by 1999. Another breakthrough in their career was the featured soundtrack of the movie "The Scorpion King" in 2002. "I Stand Alone" became the number-one single on Rock Radio and was one of the most active rock songs of the year. To celebrate ten years as a band, Godsmack released a greatest hits album entitled "Good Times, Bad Times... Ten Years of Godsmack" in 2007. The anniversary album immediately sold over 40,000 copies in the first week of its release.
Fans will be thrilled to hear Godsmack's announcement of their 2023 tour! The hard metal rock band Staind will join them on the fateful journey and help amp up the nostalgia. The band was famous during the late 1990s, popularizing moody power ballads like "So Far Away" and "Fade." Both bands had played together early on in their career during a concert tour in 1998. Now their back with a vengeance, stronger than ever, in a show of a lifetime. With an epic new album dubbed "Lighting Up The Sky," Godsmack promises singles like "What About Me" and "Soul On Fire."
Mark those calendars as Godsmack and Staind will perform in an all-out live show honoring rock and roll and its reign through decades of music. They'll bring the sound to you at the outdoor amphitheater Pavilion at Montage Mountain this 2nd of August. So what are you waiting for? Grab your tickets now! Hit the "Get Tickets" link to reserve yours.