Pavilion at Montage Mountain | Scranton, Pennsylvania
Beers on Dierks Bentley this weekend, and you are all invited to have a great time with him. Join the country music sensation in an evening of great music and fun performances this Saturday, August 13, at the Pavilion at Montage Mountain. Along with country singers Ashley McBryde and Travis Denning, Dierks Bentley will make this the best Saturday night of the summer. So "come on down, swing on by, and bring whatever's been on your mind" because this country music star is coming to give you only the best! Get your tickets now, tag your friends along, and bring some drinks. After all, a bunch of friends, ice-cold beer, and good Country music will make summer even better!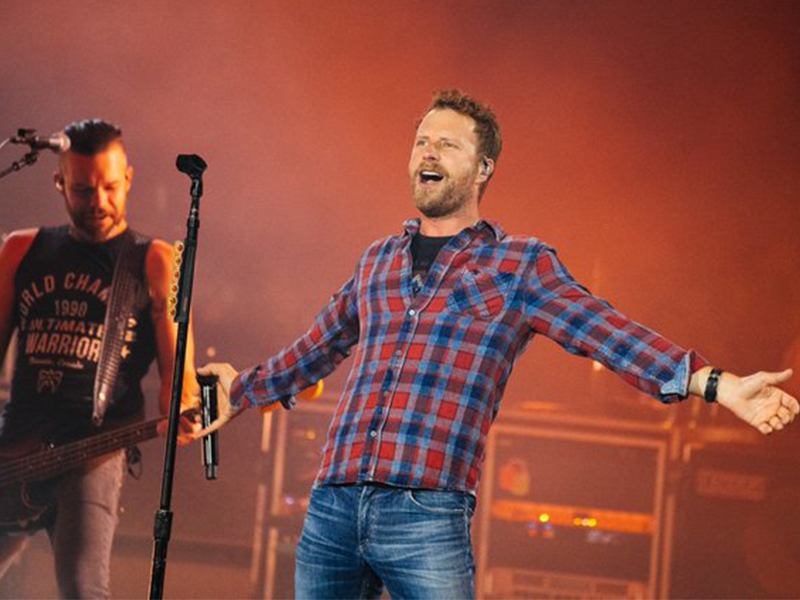 Having some of the most fearlessly original tracks in the country music scene for the last 20 years, Dierks Bentley enjoys his popularity by constantly defying radio trends. Thus, he is able to produce some of the most sonically exciting records in today's contemporary country music.
His latest song, "Beers on Me," exemplifies how this country music trailblazer puts a simple concept and pairs it with honest lyricism and catchy melody to produce a good song. Although we didn't know if this would go down in history along with the great "drinking-themed" song classics, we know it's one of the best we have heard for quite some time. And if you want to witness this song performed live by Dierks Bentley himself, you need to attend one of his concerts this summer.
The country music star is set to visit more than 30 cities on a four-month "Beers on Me Tour" held in some of the country's best pavilions, amphitheaters, and arenas. Bentley will stop at Scranton, Pennsylvania's Pavilion at Montage Mountain this Saturday, 13th August 2022. Joining him on the road this time are the American country music singer-songwriter Ashley McBryde and the rising country music singer Travis Denning.
"A bunch of friends, ice-cold beer, and good Country music are just about all you need for a perfect summer," Bentley said in a statement. "Every year when we plan a tour, I think this summer is going to be the best yet…and this year is no different! I'm excited to have Ashley and Travis jump on this leg of the Beers On Me Tour…now just counting the days 'til June!"
McBryde is known to give songs often filled with rock & roll swagger, a honky tonk heart, and a lyrical voice that puts a modern-day spin on classic country themes. She has earned multiple Grammy nominations for her 2018 album "Girl Going Nowhere." Her co-written "One Night Standards" became a country Top 40 hit in 2019, serving to introduce her 2020 LP Never Will.
Travis Denning, on the other hand, made an impression as a country singer to have an appetite for hard rock and cold beer. He became famous when his song "After a Few" reached number one on the United States Country Airplay chart. In 2020, he released another boozy single called "Where That Beer's Been." His latest EP, "Dirt Road Down," was released in August last year.
With the addition of McBryde and Denning as support acts, we can only expect the best concert experience this summer. Be sure to join the one and only Dierks Bentley by securing your tickets as early as now! Click on the "Get Tickets" button to claim yours.