The Pavilion at Montage Mountain | Scranton, Pennsylvania
Lovers of country, we present to you the hottest event of the year!! Dierks Bentley is teaming up woth Cole Swindell & Jon Pardi on a massive North American tour that will see them play live at the Pavilion at Montage Mountain on Saturday 10th June 2017!! No country fan can afford to miss this event – hit the "Buy Tickets," button now to be sure of your place!!!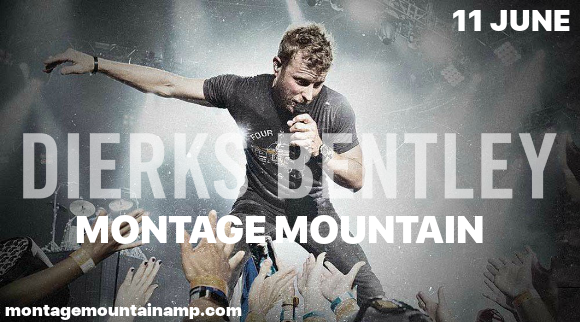 Dierks Bentley has come a long way since we first saw him rise to prominence with his self-titled release in 2003. Powering across the nation with tours of over 500 shows, married and family life has caused the country-pop superstar to evolve and alter in terms of his music, with the bluegrass album "Up On The Ridge," in 2010 an explosive success, reflecting upon Bentley's re-connection with his musical roots, and the follow-ups, "Home," and "Riser," seeing him settle firmly into the genre. His new album, "Black," is throwing fans a curveball once again, dealing with the hardships of relationships in all their possible forms.
"I want to be free to be any version of me I feel like being," the singer-songwriter explained. "I don't want to be McDonald's that serves the same food every time. Although that is frankly what works in this business, being a brand. I'd rather be a brand that is known for 'What's he putting out next?' Even though it may not be doing myself any favors with being as popular as I can be, it helps me continue to be interested and invested in what I do."
Be among the first to experience Bentley's brand new, top selling concept album LIVE – get your tickets to see him today!!!