The Pavilion at Montage Mountain | Scranton, Pennsylvania
Calling all punk rockers! Blink 182 have a new lineup and a new sound, and this summer they're touring in support of their new album California! The boys are headlining at venues all across the US and they're bringing the excellent A Day To Remember & All Time Low with them! Make sure you head to Pavilion at Montage Mountain on Thursday 25th August 2016 for a night of high octane music that'll have you moshing all night long!!!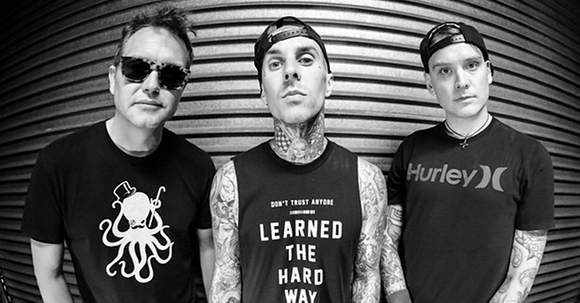 Blink 182 are an American pop punk band that formed in 1992, in Poway, California. Founded by guitarist and vocalist Tom DeLonge, bassist and vocalist Mark Hoppus, and drummer Scott Raynor, the band released its debut album, Cheshire Cat, in 1995. Originally called Blink, the band added "182" to the end after the popularity of the album lead to an Irish band of the same name threatening a lawsuit if they didn't change their name. Their sophomore follow-up, Dude Ranch, was released in 1998 on MCA Records. Raynor departed later on that year and was replaced by Travis Barker. Enema of the State and Take Off Your Pants And Jacket were their following releases, and were hugely successful commercially. DeLonge left the band in 2005, and they went on an "indefinite hiatus" until 2009 when he rejoined. In 2015, DeLonge again exited and was replaced by Alkaline Trio guitarist and vocalist Matt Skiba. The band's seventh studio album, California, is set for release on July 1, 2016.