The Pavilion at Montage Mountain | Scranton, Pennsylvania
Get ready for one of the biggest festivals of the year – it's time for the Altitude Music Festival at the Pavilion at Montage Mountain on Sunday 27th August 2017!! Featuring the Bleachers, Andrew McMahon, The Menzingers & Sir Sly, this is going to be the alternative rock event of the year – book early to be sure of your place!! Just hit the "Buy Tickets," button above and get ready for a full day of live music that will blow your mind!!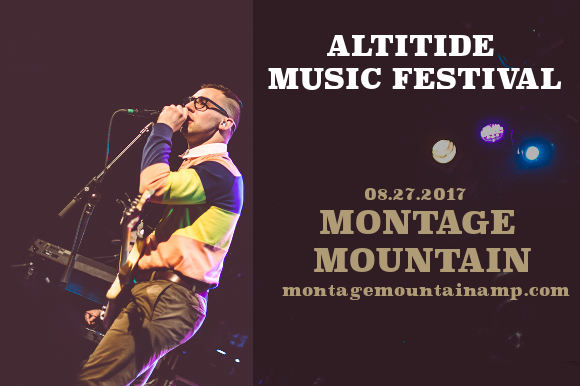 Run by Scranton radio station Fuzz 92.1 as Fuzz Fest, when the radio station changed their name to Alt 92.1 in February, the festival too was due a little makeover. Now, after four years as Fuzz Fest, following a co-headlining performance last year by Weezer and Panic! at the Disco, the Fuzz Fest was recently re-branded ALTitude Music Festival.
On Sunday, Aug. 27, get ready for an incredible lineup that will is taking the festival right back to its alt-rock roots!! From Altfest regulars, the indie-pop act Bleachers, performing with their brand new album "Gone New", and another old name Andrew McMahon in the Wilderness with his recent release "Zombies On Broadway," the festival will also feature the talents of Scranton-hailing massive names The Menzingers, Sir Sly, Beach Slang, and Middle Kids!!
Don't miss your chance to attend this truly massive event – get your tickets NOW for a day and night of indie and alternative rock that will stay with you for the rest of your life!!