The Pavilion at Montage Mountain | Scranton, Pennsylvania
So, you think you have what it takes to be part of the cyclops army?! Well, it's do-or-die time, this June, Subtronics playing live at Pavilion at Montage Mountain on Saturday, June 19th 2021 for a very special Drive-In Concert! Grab your tickets now and come on down and socially distance with the rest of the cyclops army, Angry robot sounds abound! Subtronics is rightfully taking his place with the other EDM masters and taking his turn headlining the Monster Energy Outbreak Tour! This is going to be epic, so don't wait, grab your tickets now!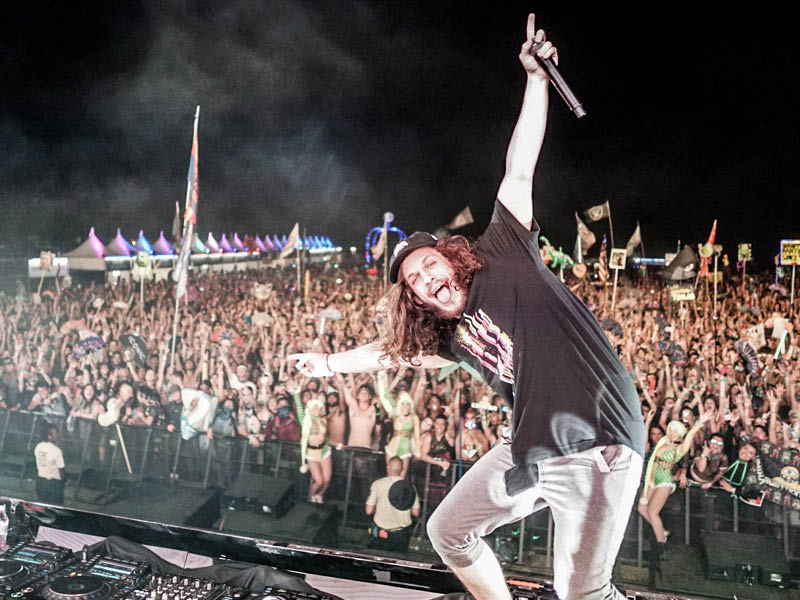 Jesse Kardon aka Subtronics, grew up with a passion for his drum set and Radiohead. Then in high school he discovered the dubstep first wave with Skream, Caspa, and Rusko. This in turn led to the likes of Excision, Skrillex, 12th Planet and more. Since his emergence on the bass music scene, Subtronics has released music on Never Say Die, NSD: Black Label, Disciple Round Table, SubCarbon, Deadbeats, Kannibalen, Dead Beats and more. He has collaborations with GRiZ, Space Jesus, Ganja White Night, SQUNTO, Boogie T, Rusko and others. Fusing his unique blend of cutting-edge sound design with hard-hitting dubstep & 'riddim,' along with a dose of "spaced out wook trap vibe", Subtronics seeks to push the envelope and pin the needles in modern production. On the live front, Subtronics has built a rabid following with his high energy sets showcasing his technical skills, chock-full of chopping and double drops. Relentlessly perfecting his craft, Subtronics has toured North America and performed internationally, as well as gracing festival stages such as Bass Canyon, Camp Bisco, Lost Lands, Big Dub, Bass Canyon, Elements, and more.
Launched in 2011, the Monster Energy Outbreak Tour showcases the biggest new names in music each year amidst their culture-impacting, breakthrough moment. Monster Energy Outbreak is the largest national touring brand in the club & theater space, and currently consists of five annual music tours (Hip Hop, EDM, Rock, Country, College) and one annual Comedy tour. Notable alumni include Kendrick Lamar, Macklemore, The Chainsmokers, Asking Alexandria, Cole Swindell, Carnage, Post Malone, Garfunkel & Oates, Kane Brown, Fetty Wap, 21 Savage, and Mike Shinoda; to name a few.